Description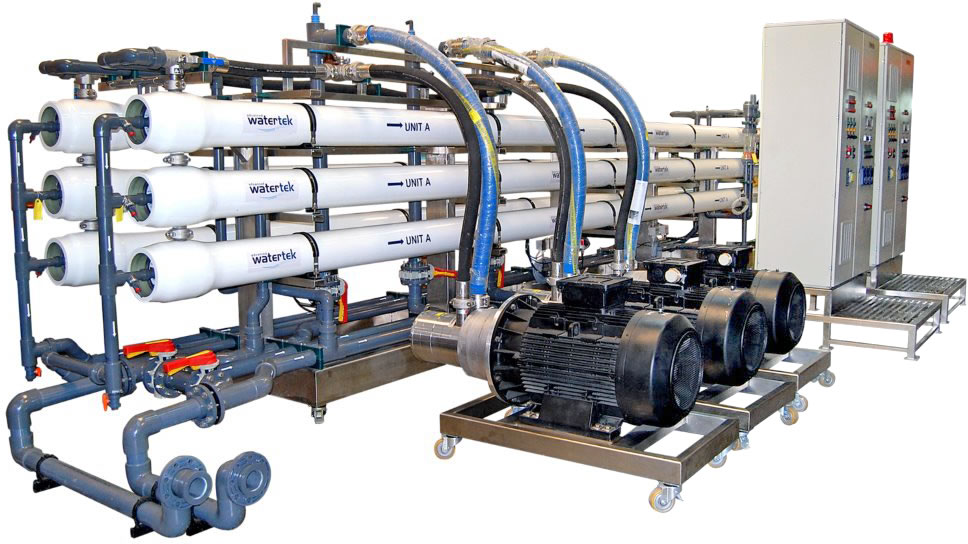 About 96.5 % of total water on earth is sea water. Despite technological advancement over the years, it is amazing to think that we can safely consume treated seawater. With a sea water reverse osmosis desalination system, water containing salinity up to 45,000 ppm TDS (Total Dissolved Solids) is treated and purified for us to drink. At Advanced Watertek, our seawater desalination and water treatment systems remove salt and other impurities that make seawater non potable. We are able to provide sea water reverse osmosis desalination solutions from 5,000 to 5 Million liters per day. We can also supply sea water desalination systems with ABS approval, in the capacity range of 25,000 to 100,000 litres per day.
The major advantage of sea water desalination and water treatment is that it provides safer drinking water on locations without any access to other fresh water sources. e.g. on board ships, offshore installations, marine vessels, islands, industries and sea side communities.
We manufacture both containerised and skid mounted sea water/marine reverse osmosis systems which include customised systems for limited spaces and Hazardous Zone specifications for the Oil and Gas Industry. Our desalination and water treatment systems are available in Australia and worldwide.
Advanced Watertek, sea water reverse osmosis systems feature the following;
Superior quality components and craftsmanship
Robust and ergonomic design
Ease of operation
Ideal for remote locations
We also offer quick and reliable technical support on all of our desalination and water treatment products worldwide.