Description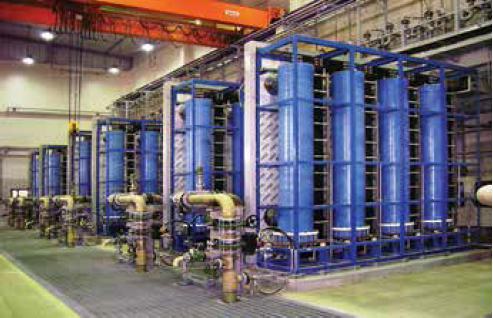 Chloropac® Seawater Electrochlorination Systems are a proven method of preventing marine & biological fouling using technically superior equipment for energy efficient, long term plant operation.
​Chloropac® systems produce, insitu, a dilute, safe solution of sodium hypochlorite for direct injection into the process water circuit. Our advanced electrolyzer technology, available in a choice of basic cell designs — coupled with our long standing expertise in anode and system development — has freed thousands of customers worldwide from the cost of purchasing and the danger of handling harsh chemicals associated with other alternative solutions.
KEY BENEFITS
Recognised global leadership – More than 2,500 Chloropac® systems installed worldwide
Complete systems designed in house – cells as well as associated electric power distribution. Experienced engineering team handles all requirements, including chemical, process, mechanical, electrical, instrumentation. • 3D model design optimizes assembly and installation of complete systems.
Flexibility – Modular construction for adaptable installations
Superior power supply – designed to give constant DC output, infinitely adjustable over the range 0-100%. This enables production to be maintained at the precise level required, irrespective of variable sea water temperature and salinity conditions.
Low maintenance – The generating cells in the Chloropac need no back flush or periodic cleaning. The cell system is specifically designed with high velocity to flush the cell in operation, preventing calcareous deposits.
Robust and resistant coatings – enough to tolerate raised anode potentials and are designed to be operated at normal currents in cold-water seas without risk of accelerated platinum loss.